Reach the PEAK of
Your Physical and
Mental Fitness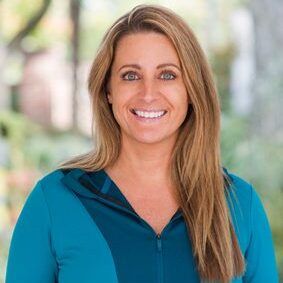 Co-Owner, Head Trainer for Adults, and Business Manager
Certified Personal Trainer under the National Academy of Sports Medicine (NASM-CPT)
Certified Functional Strength Coach (CFSC)
Certified Functional Movement Systems Specialist (FMS)
Postural Restoration Integration for Fitness and Movement..
Certified Online Trainer:Certified through the Online Trainer Academy (OTA)
Professional in Human Resources (PHR)
Jenn is a Certified Personal Trainer, Certified Functional Strength Coach, and Certified Functional Movement Systems Specialist. She has also worked in the business industry since 1996. She began her journey as a Finance Assistant and worked her way up to Operations Manager. This experience has given her insight to all positions within a company. Jenn then made the decision to follow her aspiration which was geared toward human resources, obtaining her Professional in Human Resources certification in 2008 through the HR Certification Institute. Upon specializing in employee benefits, she began noticing statistics regarding acute and chronic medical conditions that were easily preventable. Thus began her passion toward wellness plans and motivating employees to better their health. She consistently continues her education in the fitness industry. In 2017, Jenn began to study Postural Restoration which helped develop PEAK's Body Awareness Screen.
Her Contributions to PEAK-topia
Jenn coaches both small group strength and conditioning classes and large group team training at PEAK. She also helps train the youth and injects her energy and intellect into coaching them to their goals. Jenn is also responsible for business development, increasing business through strategic partnerships as well as adding complementary products and services. She also oversees daily operations keeping the company's goals at the forefront. Jenn is the visionary behind PEAK. Through her dedication, determination, hard work, and love for people she's created a place to not only gain strength, but knowledge, as well as a family.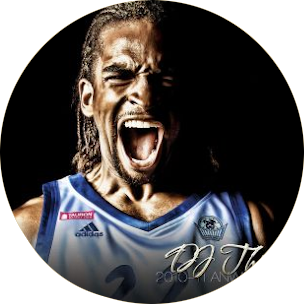 Co-Owner, Program Designer, Head Trainer for Athletes
Certified Functional Strength Coach (CFSC)
Postural Restoration Integration for Fitness and Movement.
Retired Professional Basketball Player (Poland, Greece, Turkey, France)
Hall Fame Inductee at Appalachian State University (Men's Basketball) 
Bachelors of Science in Public/Organizational Communication
DJ is a Certified Functional Strength Coach and retired Professional Basketball Player. His story starts at Leesville Road High School where he got his first taste of competition and work ethic. That led him to a basketball scholarship to Appalachian State University, in which he had a productive career. After leaving App, he was fortunate enough to get the opportunity to play professionally overseas. This opportunity lasted 10 years and took him to France, Greece, Turkey, and Poland.
With basketball coming to an end his passion has shifted to helping others, which led him to Peak. DJ is continuing his education with a current focus on postural restoration. That focus combined with his certification as a Functional Strength Coach was a perfect set up for another chapter in his life beginning! 
His Contributions to PEAK-topia
DJ is our head trainer for youth sports. He brings a strong acumen to this program due to the extensive training he had during his professional career. He has had the opportunity to train with several professional coaches, athletic trainers and physical therapists. This has given him a strong understanding and well rounded approach in training the youth population. DJ also coaches small group strength and conditioning classes and large group team training at Peak. The addition of DJ's enthusiasm on the floor and creativity within the business decisions takes PEAK to the next level.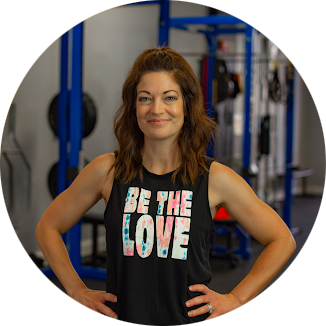 Team Training Instructor,
Small Group Personal Trainer
Certified Personal Trainer under the National Academy of Sports Medicine (NASM-CPT)
IFTA Indoor Spin Certification
BS in Zoology
Tina is a Certified Personal Trainer with a BS in Zoology from NC State University. She worked in the pharmaceutical trial industry until 2004, when she had her first child and became a stay at home mom. She has always loved fitness and decided to make it her second career and completed her NASM CPT certification in 2019. Working alongside Jenn and Deej, Tina is continuing her education in the fitness industry and loves learning new things that make her a better trainer.
Her Contributions to PEAK-topia
Tina has been deemed the "cardio queen" and has added a fun, new element to PEAK training. She also coaches team training and small group training classes and has infused the gym with her "spunkiness"! Tina has also been a swiss-army knife for PEAK, taking on whatever projects thrown her way, from marketing to gym decor to joining the think tank with the bosses…....she can do it all.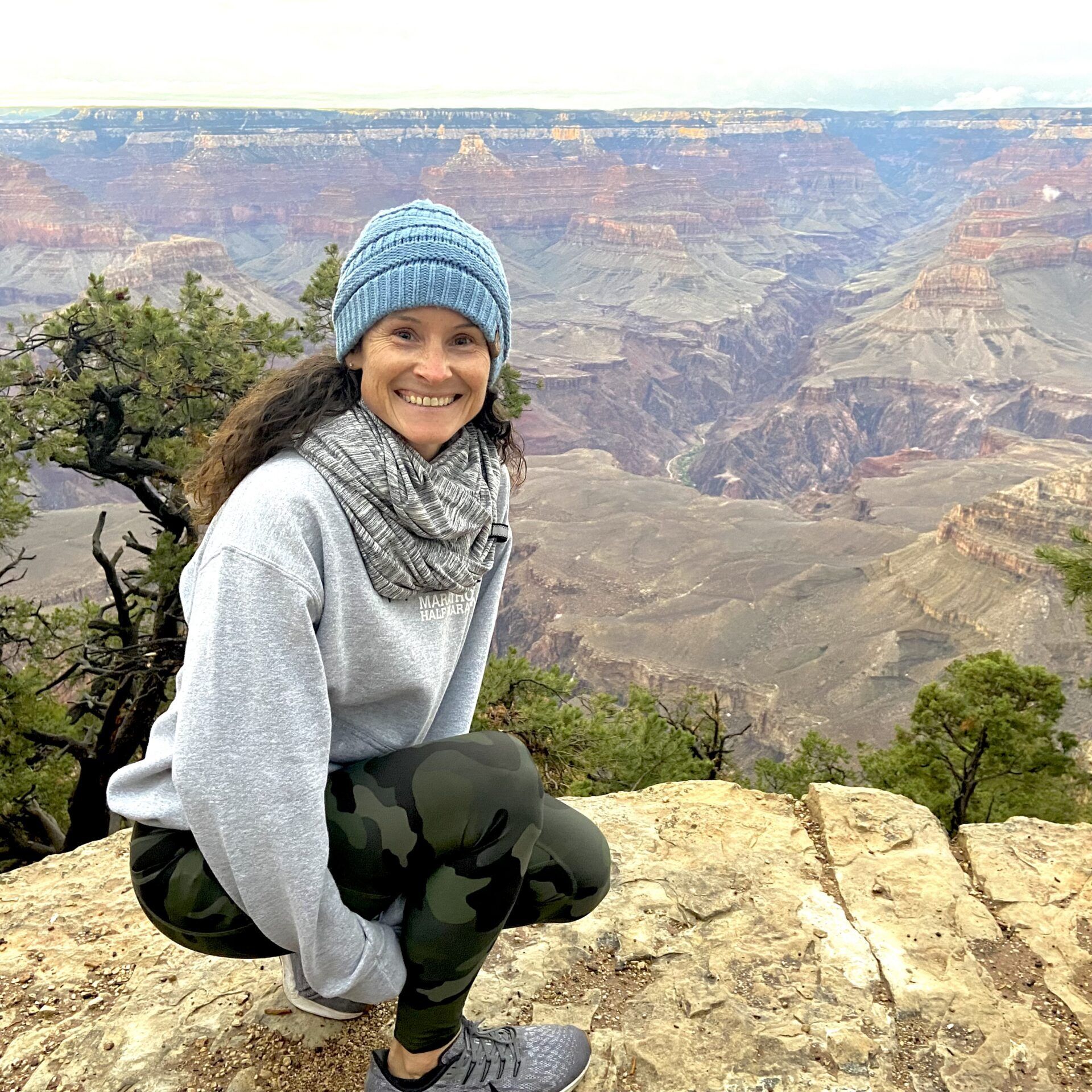 Team Training Instructor,
Small Group Personal Trainer
Primary Group Fitness Instructor since 2014
IFTA Mat Pilates Certification
IFTA PowerRide Cycle Certification
Revo2lution Running Coach
Kids Yoga Teacher Training Certification
Spartan Strong Instructor Certification
B.S. in Education at The University of Memphis
M.S. in Education at The University of Memphis
Certified Reading Specialist at The University of Memphis
+30 Certification in Education at Walden University
Classroom Teacher in Shelby County and Wake County Schools for 11- years 
Private Tutor for the past 9-years
Andrea began her love for teaching many years ago while still a young college student. As a gymnastics coach she adored getting to see the "ah-ha" moment when kiddos achieved a new skill and found the joy of success. She decided the teaching field was the path for her. She went to undergraduate & graduate school at the University of Memphis. She was a classroom teacher for many years in Tennessee. After having children, Andrea & her husband relocated to the Raleigh area. Andrea took her love of teaching to the fitness world and began coaching group fitness in 2014. 
Her favorite part of coaching is getting to cheer others on and help them believe in themselves, all while working on their heart health and mobility.
Her Contributions to PEAK-topia
Andrea, or "Dre" as we now call her…has never met a stranger. Her passion to help people coupled with an upbeat (and hilarious) personality make for an amazing coach.  Her years of coaching as a group instructor has given her many tools to help clients understand why they are doing the specific movements they are doing. Dre has taken on coaching Boot Camps and Small Group Personal Training here at PEAK. Her dedication & curiousity to learning the craft, the movements, and our way of doing things, is why we are so happy to have her be a part of our PEAK fam (and also why we know there are no limits to what she'll be able to do).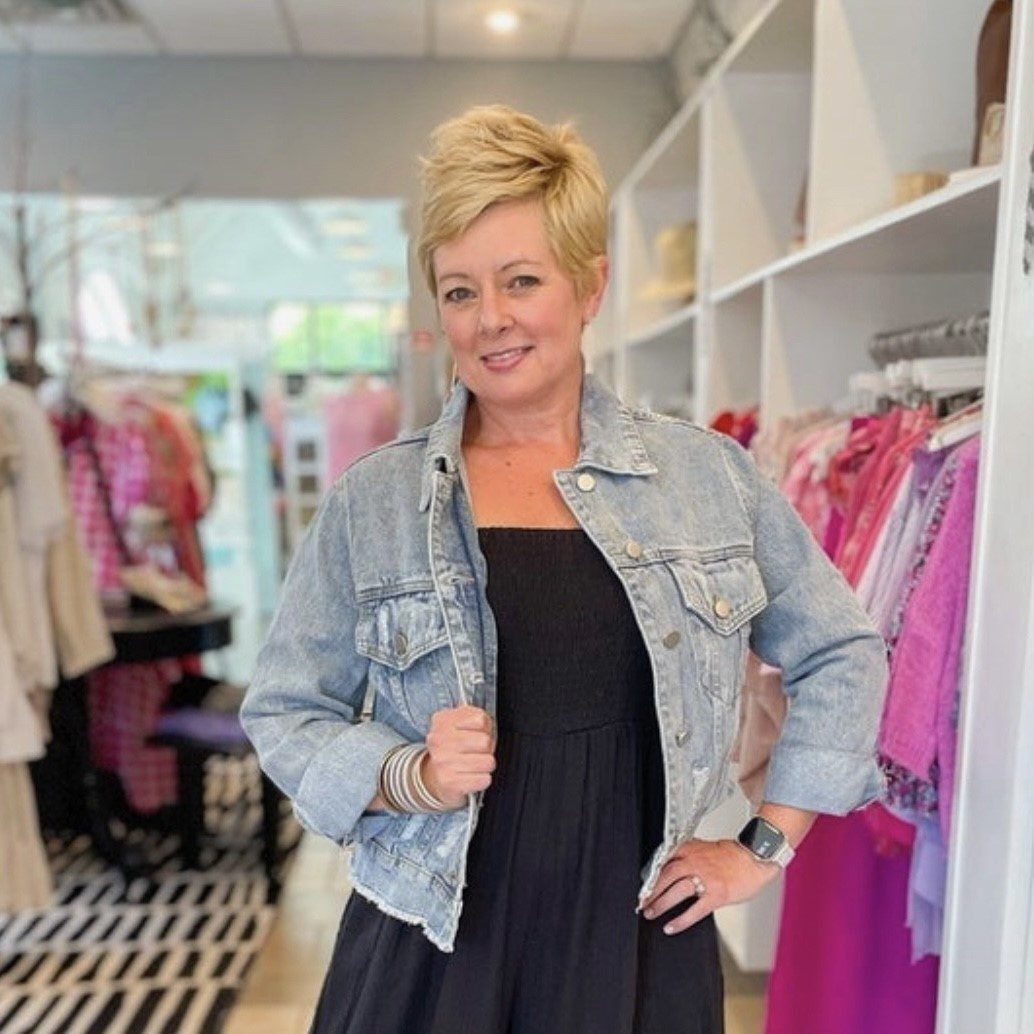 BS in Elementary Education
Kim is a born and raised NC girl who loves people, sparkly things and fashion!   She started working out in college with her boyfriend (now husband), but only with a few light weights because she didn't want to get "big";). Going to the gym became a big part of her life, and understanding the benefits she gradually integrated more and more weight training.  She LOVES the atmosphere and energy of group fitness and also loves being strong! 
Her Contributions to PEAK-topia
Not only was Kim born and raised in NC, she was one of the first clients of PEAK starting in 2014. Kim understands our philosophy, goals, and vision and she has been an integral part of cultivating what is now PEAK-topia, a place that gravitates towards comradery & family. With the extensive amount of time she has been trained by us, combined with her fun loving demeanor, Kim was a perfect addition to Team Peak.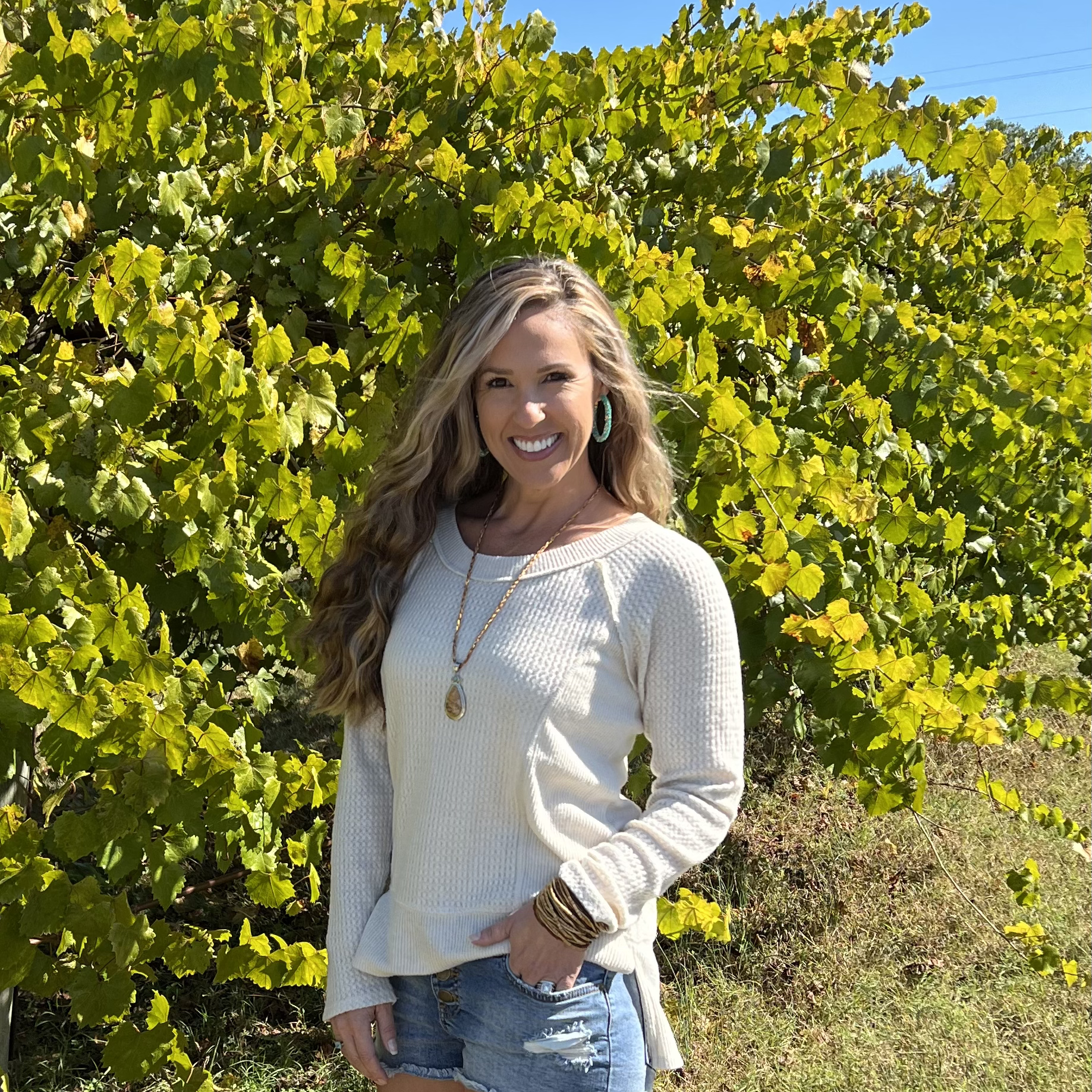 Registered Yoga Teacher 200 hours
Trained in Barre Fitness 
B.S. in Communication at Appalachian State University 
Former ODP (Olympic Development Program) soccer player
As a former soccer player, tennis player and dancer, Jenn's workouts consisted only of weight training and running. A back injury forced her to find alternative workouts, and she credits yoga and body weight training with a successful recovery. She is passionate about safe alignment and making exercise accessible for everyone. 
Her favorite part of coaching is helping others feel comfortable and confident with barre and yoga and not letting flexibility challenges stand in their way. Jenn is probably the least flexible barre and yoga teacher you'll ever meet! 
Jenn is the owner of Peak City Styling, an interior design and wardrobe consulting company, and is excited to support fellow local business owners as amazing as Jenn and Deej and is honored to be a part of PEAK-topia!
Her Contributions to PEAK-topia
Jenn (aka J-Bully) is going to strengthen & lengthen you while in her class.. You will work on a foundation in body awareness which includes controlling your movement and increasing your core stability. Jenn, known for her interior design skills will now become your EXTERIOR design consultant. Come check her  BAR-re class out!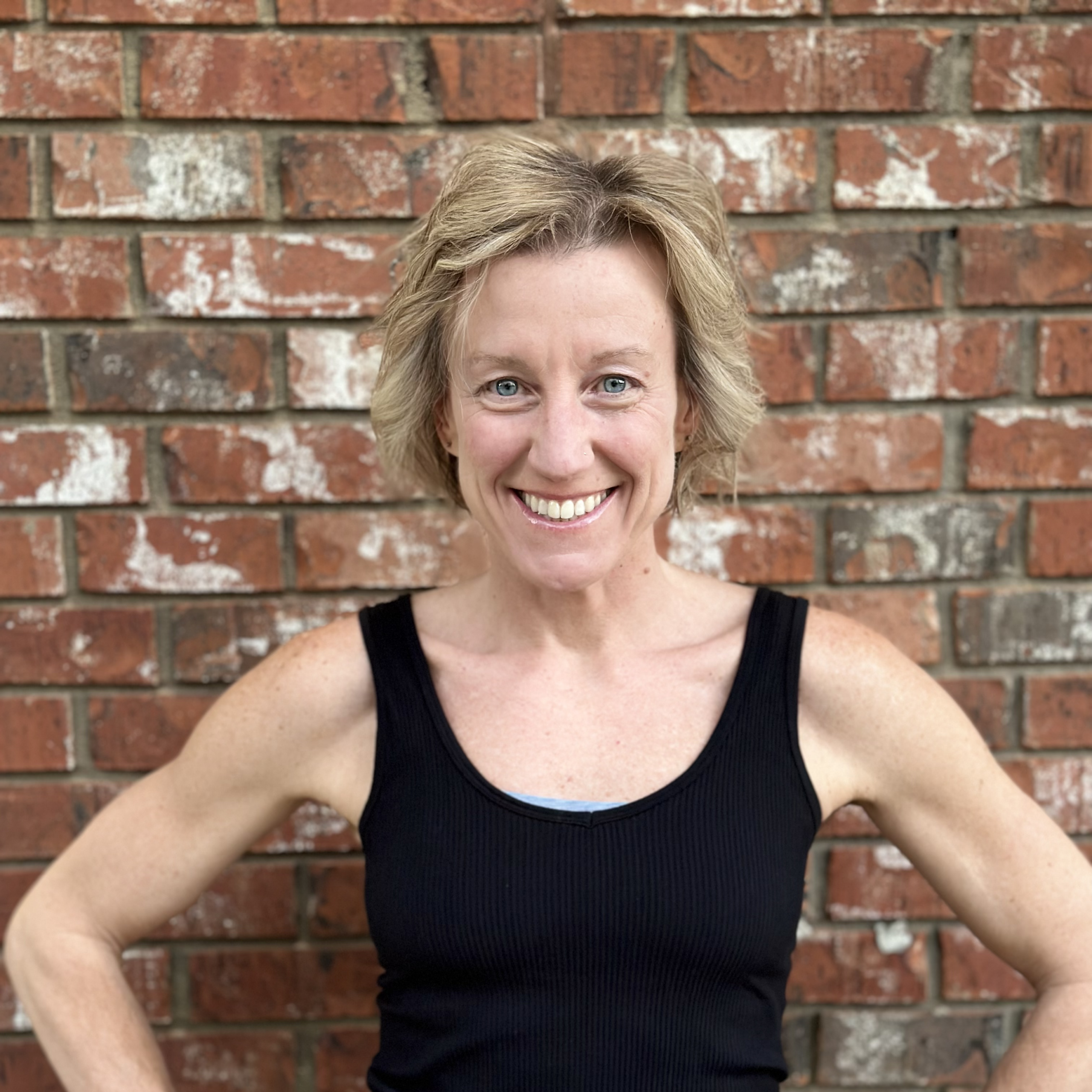 National Group Fitness certification through Athletics and Fitness Association of America
Say hello to Robin Forgione!
Robin has been teaching group fitness classes since 2007. Her favorite thing to do is connect with members and be their coach and cheerleader. She loves helping other people feel motivated and find their athletic edge. It's what keeps her coming back to every class she leads.  An athlete herself, she participates in running, road cycling, triathlons, and weight training.  When you don't see her at the gym, she is either working as a counselor at a firm that she owns or busy with one or all of her four children. Teaching fitness classes gives her balance in her very busy life.
Her Contributions to PEAK-topia
Robin is the BOSS when it comes to coaching our M.E. time class (which is a barbell class). With certainty we know that Robin would be the boss at whatever she coached, but barbell's are her jam and she now has PEAK JAMming! If you join PEAK, this will be a class and a coach you do not want to miss. She would love to see you in her next class!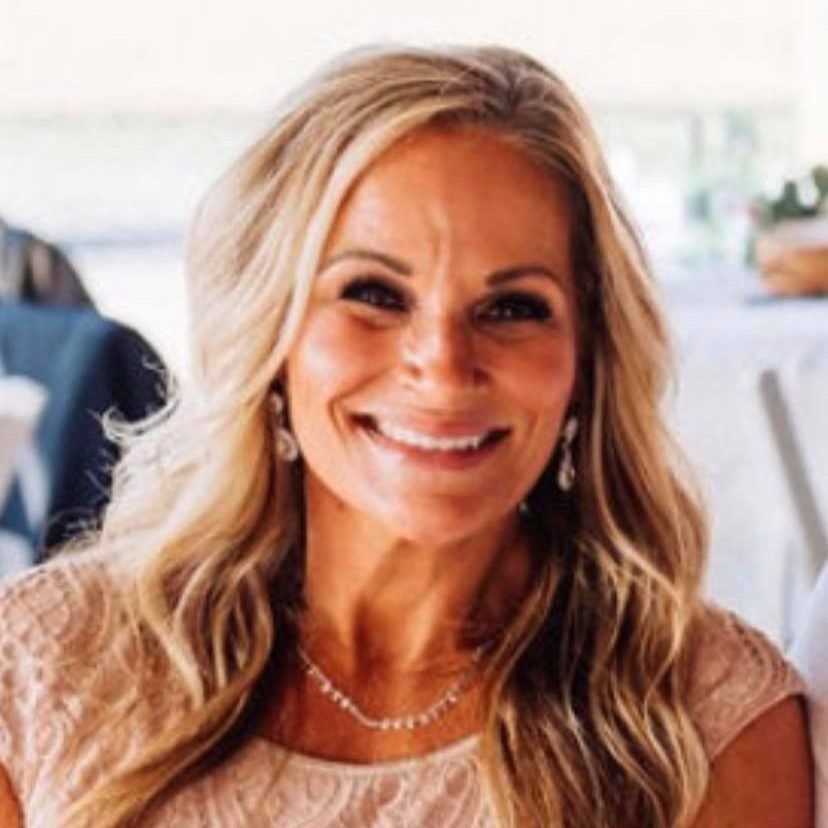 Certified Group Fitness instructor through the International Fitness Trainers Association.
Charen is a passionate, fun loving, and energetic coach who has been teaching for 30 years now. Her philosophy is to do what you love and look good while you do it! She will push you in the most loving and encouraging way so you too, can feel good in everything you do. She's a true southern girl who brings that southern hospitality into every class and makes you feel like you're a part of something bigger than just a class………you become family. PEAK family.
Her Contributions to PEAK-topia
Charen is everyone's favorite MOTIVATOR here at PEAK. Whether she is coaching HiiT or Circuit Training she will be getting the most out of you! We'll let you join a class and see what cool techniques she uses to get it out of you 😉.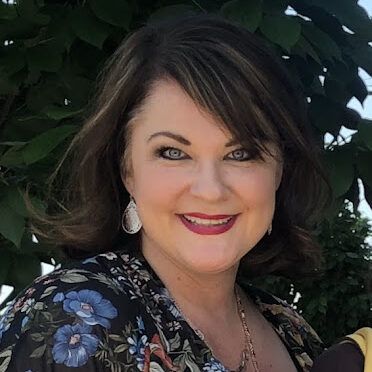 "At almost 50, I'm able to do things I couldn't have done in my 30's"
When I started at Peak, I joined knowing that I would be supported and encouraged, no matter how intimidated I was at the beginning. Five years later, I'm amazed at the strength that I have gained as well as the mental fortitude to power through things I couldn't have done five years ago. Jenn, DJ, and Tina consistently provide challenging workouts backed by personalized coaching and constant support and encouragement. At almost 50, I'm able to do things I couldn't have done in my 30's all while knowing the coaching they provide is customized to keep me safe and healthy. Joining Peak-Topia was one of the greatest things I could have ever done for myself and I'm grateful to have Jenn, DJ, and Tina beside me on this constant journey for the best version of myself.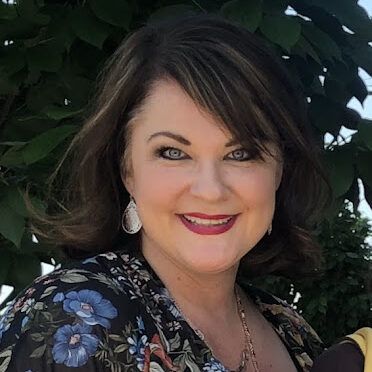 "They support me, and keep me healthy, strong, and well-balanced."
I met Jenn in 2013. After many years of working out on my own, I was seeking a change in my exercise routine. I joined Peak Performance Fitness & Nutrition (now called PEAK-topia) in September 2014. Since joining the small group personal training at PEAK-topia, my body has been transformed. I have improved my mobility and vastly improved my body composition (lost over 20lbs and 9% body fat). I feel stronger, have more energy, I sleep better, and I have fewer overall body aches. In addition, my metabolism has increased! The staff at PEAK gave me a comprehensive movement assessment, then tailored an individualized program to help me with my fitness goals. They support me, and keep me healthy, strong, and well-balanced. The periodic fitness testing they provide allows me to see my progress, from body fat percentage to the amount of lean muscle mass.I'd like to note that over the past year and a half, no one has dropped out of our small group personal training class, and no one has been injured. I find that impressive and respectable! As a Registered Dietitian and Licensed Nutritionist, I know how to eat healthy, but what I needed was personalized fitness information. PEAK did that for me, and I'll be a long-term client! I love the dedication, energy, and passion of the PEAK staff!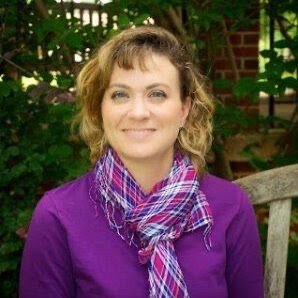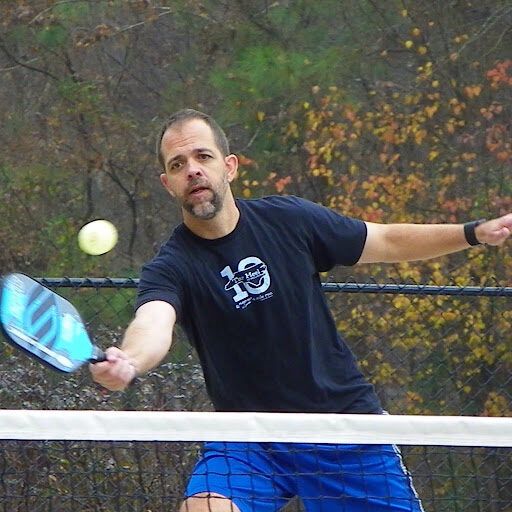 Chris B.
Holly Springs, NC
"I am never bored and have a great time Everytime I go."
Once upon a time there was this boy who loved food and beer… however, this boy's pants were starting to feel very tight. This boy's name was Chris. I am this boy. Let me tell you a little bit about me. I had been working out sporadically with about 50 Workout DVDs over a span of 2 years. The first year was great. But then, I got tired and bored of the DVDs. I spent more time watching and fast-forwarding the DVDs than working out. I was eating food that was not healthy. Drinking high calorie drinks that were even worse. I was the heaviest I have ever been and we hadn't even started the holiday season, which was sure to be a weight gainer. I had to do something soon!Then an early Christmas miracle occurred. In September 2014, a new gym was born in my neighborhood. I had no excuse. Peak Performance was promoting on Facebook with a deal I couldn't refuse! I signed up for a bootcamp class that started my journey into a healthy and fit lifestyle. After a tough few months of eating nothing but Kale (*Editor's note: He's joking…I think!) and going through some group training sessions and personal training 2 times a week, I HAVE LOST OVER 20 LBS. I'VE HIT A PERSONAL RECORD ON DEADLIFT OF 330LBS so far and will surpass that real soon. I am never bored and I have a great time every time I go!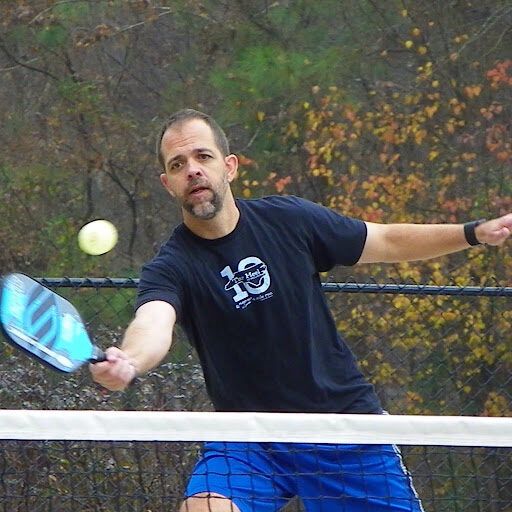 Chris B.
Holly Springs, NC
"Get your muscles working together, keep up with the personal side of your life"
Four years ago I found myself feeling terribly old. Simple things like carrying laundry and doing yard work would end with ibuprofen. Many of my friends that continued to work out into their 40's seemed to be getting injured and when I attempted their intense workout sessions I understood why. I was too young to feel as old as I was feeling but I was too old to risk getting injured trying to keep up with a one size fits all workout. Then I found Peak and Jenn and DJ! They have an amazing focus on getting all of your muscles working together. My back was sore because my core hadn't been doing its job while my quads were sore because my hamstrings had been asleep for years. Jenn and DJ watch us while we go through our exercises making sure our form is correct and that we are targeting the correct muscle groups all while chatting about the latest binge worthy show or what is going on with our lives outside of the gym. When I decided to try snowboarding for the first time at 47 Dj and Jenn researched which muscle groups would most likely be needed and added some moves to help me prepare. I still feel old because I have teenage daughters that remind me but I no longer have to consider whether or not my back is going to be ok when washing heavy pots. While I still don't enjoy burpees I know they are going to help me to be pain free after a weekend of yard work. As for snowboarding at 47? It wasn't pretty but Jenn and DJ taught me to listen to my body and I returned in one piece.